Audiology has been a deeply rewarding career, a constant stream of opportunities for connection and positive impact for the patients I serve. Today, I love my work so much that it would be difficult to imagine doing anything else at all. But though you...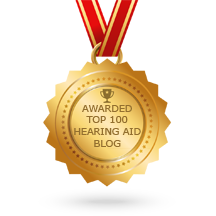 COMPLIMENTARY CLEAR PATH™ HEARING CONSULTATION
Learn more about all your options for hearing loss treatment and hearing aids from one of Metro Boston's top audiologists and hearing aid specialists, Dr. Powis.
Why Dr. Powis and The Clear Path™ Program is right for you.
You will be fit with cutting-edge technology which allows us to ensure your success when paired with one our Clear Path™ Continuing Care Plans.
The Clear Path™ Guarantee
Dr. Powis stands behind her hearing loss treatment and only works with top manufacturers.  Your satisfaction is 100% guaranteed with no risk to you.
YOUR TOP RATED AUDIOLOGIST AND HEARING LOSS CENTER IN QUINCY, MA AND SOUTH SHORE BOSTON.